We Do Pre-Owned European Vehicle Inspections in the Denver Area
How can you be sure that the used car you're considering is worth the money? Is that pre-owned vehicle a reliable car, or a pile of future problems, headaches and repairs?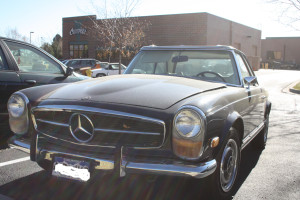 The only way to truly know whether a used car is worth the money is to have a professionally trained auto mechanic give the vehicle a bumper to bumper inspection. The professionals at Autoworks Colorado will thoroughly inspect your pre-owned vehicle, verifying the quality of the equipment and options on the car. Our mechanics will confirm the general condition of the vehicle, and can find hidden problems within the body, frame or engine that you didn't notice. We'll identify engine codes that can reveal potential problems, and generally build your confidence in the value and reliability of the vehicle.
Our import auto mechanics specialize in German vehicles, and can do a pre-purchase inspection on your used Audi, BMW, Porsche or Mercedes Benz. Don't make a frustrating and costly error! Have your pre-owned vehicle professionally inspected by Autoworks, Colorado before you buy.
[otw_is sidebar=otw-sidebar-1]